Love food? Then you've come to the right place...
Welcome to the Northern Dales Farmers' Market - named one of the Top 20 Farmers Markets in the UK by The Telegraph.
We have more than 70 local food producers registered to trade with us, and every one of them puts their heart and soul into producing top quality food and drink!
We hold monthly markets thoughout the year at Hartlepool, Richmond, Middlesbrough and Stokesley.
From early Spring through to late Autumn you'll also find us at Wynyard Hall and Masham.
And, new for this year, we're delighted to announce that we'll be holding a monthly farmers' market at Preston Park starting in April.
Northern Dales Farmers' Market hand-picks its stallholders, so we can be sure when you visit one of our markets you're buying from food and drink producers who are extremely knowledgeable and passionate about what they do.
Just ask Nigel Wreford and son Benjamin about the porkers they raise on their farm in County Durham. The pigs are free to roam and root just as nature intended and their happiness and well-being is what lies behind the flavour and the quality of the sensational sausages produced by this father and son team.
It's the same for all our producers - ask David Laing about the meat and eggs he sources for his gourmet scotch eggs or Simon Lacey about the cheese he has available. You'd better be prepared to hang around for a while because there's nothing they won't tell you about the processes and the quality of every ingredient they use.
Want to join our happy gang of traders? Follow this link.
In addition to our regular monthly markets we also hold a series of special foodie bonanzas. For 2018 they include:
*King's Academy Spring Festival & Craft Fayre at Coulby Newham on Saturday, March 24
* Folk and Farmers Market at Preston Park on Sunday, April 8
* Middlesbrough Food Festival at Stewart Park, Sunday May 27
* Harvest Festival at Stewart Park, Middlesbrough, Sunday, September 30
*Frost Fair at Stewart Park, Middlesbrough, on Sunday, December 2
* Stokesley Christmas Market, Sunday, December 16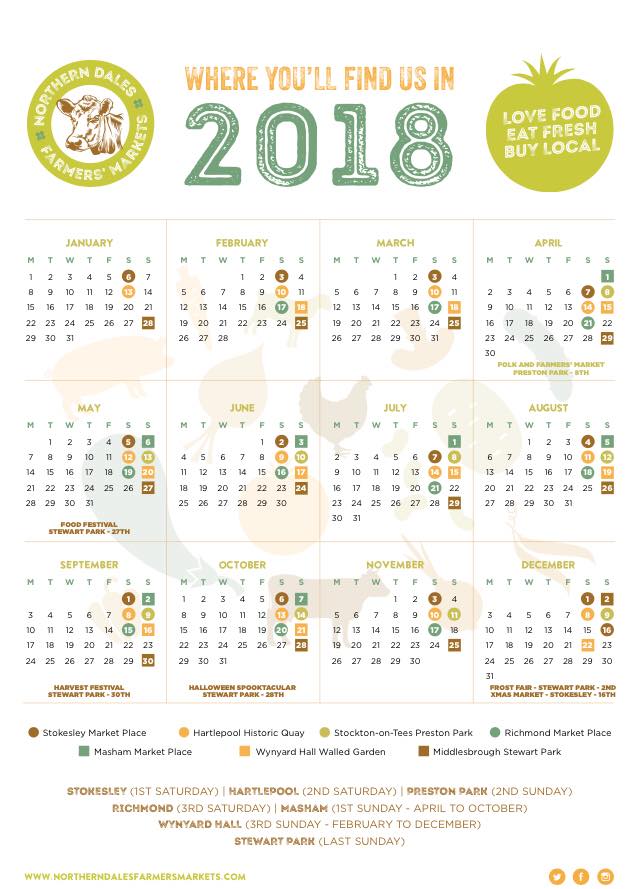 Download your copy of our 2018 calendar here...
Check out the events section of our Facebook page for details of all upcoming markets and special events.
On behalf of our 70+ stall holders we thank you for shopping with us. By doing so you are supporting your Local Food Network.
Nigel Davison
Market Manager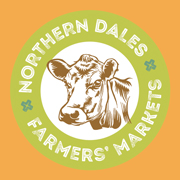 Sign up to our e-newsletter!